Sample Pricing for your Tanzania Adventure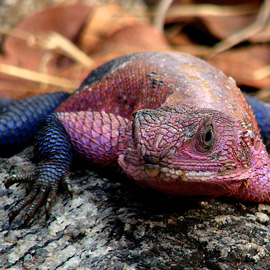 Choose and click on an option below:
1. Trekking Kilimanjaro Pricing
Trekking Kilimanjaro - Sample Pricing:
Unlike the big corporate outfitters, Blue Rhino Expeditions has no scheduled treks because ALL of our treks are customized to YOU and YOUR schedule.  To cut to the chase, for a working number for your planning and comparison shopping, we can offer a seven day Machame Route trek plus one-day Tarangire National Park safari for approximately $3800.  This does not include the usual exclusions:  airfare; alcohol; souvenirs; gratuities; laundry; internet access; etc.
We do include the following in our quote—and you should keep these in mind when comparison shopping other outfitters as quite often some of these are left out of the quoted price: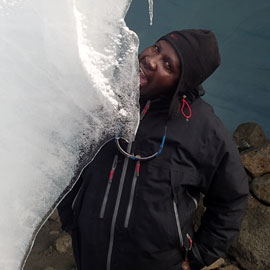 All fees for the guide, assistant guides, cooks and porters.

All of your meals.

All of the park entrance fees—these are considerable!  Read the quotes of other outfitters CAREFULLY to learn if they include these fees in their quotes.

Bottled water on the mountain—safer and less environmental impact on the mountain.

Pick up and drop off at Kilimanjaro International Airport.

Lodging while not on the mountain.  We typically use Aumeru River Lodge or Moivaro lodge.

One day safari to Tarangire in a safari vehicle with driver and guide.

A private toilet on the trek.  This sounds quite odd, but trust me, you will VERY much appreciate this.
Our prices are very competitive because we are not a brick-and-mortar outfitter with high overhead and because for me, this is a passion, not a profession.  I do it to help my friend Ernest and for the challenge and fun of crafting a fantastic trekking experience.  I always welcome feedback on how we can make Blue Rhino Expeditions bigger and better!

Safari Sample Pricing
The only certainty about going on safari in Tanzania is that it is not cheap.  For your planning purposes, a 14-day trip, which includes four travel days back and forth to the US, will cost about $4500-5000.  This, of course, does not include airfare, alcohol, gratuities, souvenirs, etc.
Factors to be considered in calculating a final cost include the time of year of your visit, the type of lodging desired, the park fees (always subject to change), how many parks you want to visit, whether or not you fly between parks, and any extracurricular activities or side trips.
We at Blue Rhino Expeditions are at your service, and we will work with YOU to meet your desires and to maximize your safari experience!
Your experience begins with our US-based team who will send you a Blue Rhino Information Pack and talk through your plans, including your group, your needs, your budget and your goals for your Kilimanjaro adventure.